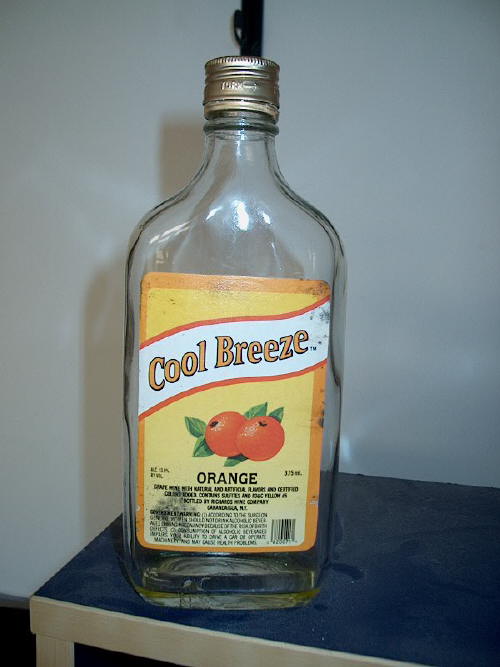 For da' bizzos out there, here's the review:

One sip of this, and I knew I couldn't finish the bottle. In my younger years, I would down Red Rooster 21, MD 20/20 Red Grape Wine and other vile liquids in search of the eternal buzz................not anymore. Tastes like 1 part Minute Maid orange juice, and 19 parts Everclear................unfortunately, it didn't give the buzz of that mixture, so I cut the rest of this shit down with some A-TREAT Orange Dry just to obtain a buzz without losin' my lunch. This stuff is bad, bad, bad. Stay away. Then again, I don't think they make it anymore...

--bottle from buzzcore; review: buzzcore
Besides, plain old Minute Maid orange juice may not be all that good for you anyway, if you listen to your dentist South Jersey or the news. Stories have been circulating that orange juice may be too acidic and could cause damage to tooth enamel. So not only should you stay away from Cool Breeze, according to your dentist, you should stay away from orange juice too.