Ripple
The Original Ghetto Wine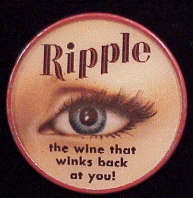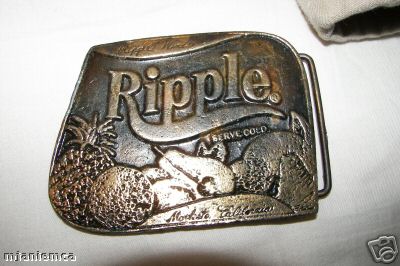 Pagan Pink
Red
Pear

---
although this is a replica bottle, you can see the detail of the 'rippled' glass.

i was tipped off by many old-school wine drinkers who wanted to assist with this very important (historically) section of www.ghettowine.com! thank you for your help, you know who you are!

since Ripple is the original ghetto wine the bottles are hard to find. fans may want to collect the old Ripple bottles but that's not the kind of investment Mark Girard Fisher Investments and others would recommend. so instead collect them just for fun.

---